Let us know your preferences
Take full advantage of your ski vacations with a taylor made package. There are multiple points of interest and activities in the vicinity of the city of Santiago, which is only 39 kilometers from the ski resorts and 160 kilometers to the Pacific coast.
Santiago is located in the central valley of Chile, with attractions that include museums, historical sites, cable cars on hills with beautiful views of the city at the foot of the Andes mountain range and surrounded by internationally recognized vineyards that offer half day tours and full day tours to Valparaiso or Vina del Mar and a lot more.
Ski packages and tours in Santiago
Ski mix Santiago + Snow 
Our best-selling package, Ski Mix Nieve + Santiago in a combination of lodging in apartments or cabins in El Colorado Farellones plus Sheraton Santiago & Convention Center hotel, with snow and Santiago days included ski and / or snowboard rentals, transfers, And optional to your package in snow like excursions and tours with ski guide to other centers, tours to vineyards, visits to beaches of the Pacific coast with elegant gastronomy in seafood of the day by the port of Valparaíso or Viña del Mar and much more.
Snow holidays, vineyard tours Santiago
Ski & Stay package
Our rates do not include de ski passes. However, and to make your winter vacations and stay easier, you may request this service to us and we will reserve them in advance to avoid crowds at cashiers and waiting in lanes. Our reception staff will gladly look for the best offers on ski passes and make the reservation on your behalf. Let us know your preferences. Experience the Viñas Tours near Santiago. Value for person USD 52, minimum 3 people.
Viña Concha y Toro – Half dayOne of the largest vineyards in the country and with world-renowned innovation.Located half an hour from Santiago. 
Tours include: Transfer from your hotel to the commune of Pirque. Tasting of 3 glasses of variety in the best wines and souvenir glasses with vineyard logo.
Chilean vineyards – Tours
Viña Santa Rita – Half day
This vineyard has a marked colonial style and was founded in 1980. Tours include; Transfer from your hotel to the vineyard and tasting of your best-selling wine 120.
Viña Undurraga – Half a day
The beginnings of this vineyard come from 1870, with strains coming from France and Germany. Its reputation is marked by international awards of its well-known Riesling wine and for being the first vineyard that exports to the North American market. Located in Calera de Tango on the outskirts of Santiago, 1 hour and a half trip.
LODGING, TRANSPORTATION, SKI RENTAL, TOURS
Our experienced staff will take care of reserving the best lodging option, transfer to the ski resort, ski rental and any other request you may have.
To receive our offers and promotions during the ski season, sign up here and we will keep you informed.
Get the best of your experience in Chile and know that this destination has been selected as one of the 20 best places to retire recently published by Forbes magazine.
Whereever you are in the three ski centers you will find an infinite horizon of snow mountains. A lot to offer and all in the same place.
10 reasons why to rent in Colorado Ski Shop
1. Rent skis, snowboard when you arrive at El Colorado or Farellones, faster, a lot more comfortable and flexible.
2. Specialized staff. 
3. Skis top name brands in new equipment, not available at other ski shops. Different options for ski levels.
4. All ski equipment is certified to be in optimal conditions.
5. Upgrade of ski rental, change as many time as you need.
6. Tune up service for maintenance.
7. Ski apparel for rent (pants, jackets, and gloves) for all ages.
8. Ski rental packages for the entire season.
9. Discounts and offers for groups 12+.
10. Discount of 10 to 20% when adding to your reservation.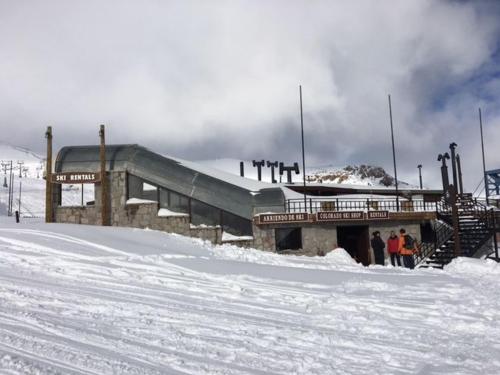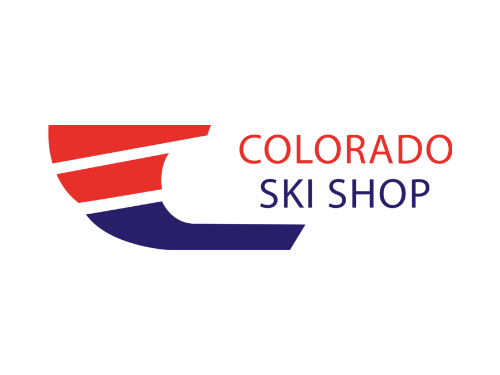 Ski Rental El Colorado 
located 10 meters from ski lifts Cururo and Los Zorros, in the last curve of the route to the ski resorts and arriving at the base of El Colorado. Free lockers included.
Ski Rental in Farellones
Ski Rental in Farellones, located in the main parking of Farellones, across the Montañes restaurant and Tubbing Park. Standard ski equipment certified, ski gear and accessories.
Transfer to El Colorado Farellones ski center
All transportation service to the ski center is "Non Stop".
Baggage allowed per person 1 piece of baggage 1 ski equipment, 1 carry on.
Air Transportation
Most main international airlines reach the capital of Santiago. We highly recommend you select to travel non-stop overnight arriving early in the morning that will allow you to ski in the Andes within a couple of hours.
Arriving in your car
Get on Costanera Norte and drive to the east. At La Dehesa Sur, exit to the right and follow La Dehesa Sur to Las Condes. Al the traffic light turn left onto Av. Las Condes and continue up toward the mountains. Turn right onto Farellones Road and follow it up to the ski center areas, past Farellones ski area and curve #40, and to the end of the road. You will see a sign for Colorado Apart Hotel on the right side of the road. You have arrived.
Road Schedule
Monday to Friday (except holidays) The road is open to two – way traffic all day. Saturdays, Sundays and Holidays road is one-way for drivers heading uphill between 8:00 am to 14:00 pm & downhill traffic from 15:00 pm to 20:00 pm.
Additionally during fridays 05, 12, 19 and 26 of July special schedule one way traffic uphill from 21:00 to 24:00 pm. Downhill during this days only up to 20:00 pm.




Ski pass El Colorado Farellones, La Parva, Valle Nevado
Ski pass
Rates for ski passes, are informative and subject to change. La Parva and Valle Nevado are at mere 10 and 25 minutes skiing from the hotel apartments.
Ticket / ski pass combination for Valle Nevado and El Colorado USD 70.
Exchange rate CH$ 630 per american dollar. (informative)
Purchase of ski pass service upon request. We will search for the best available rate.
El Colorado
20% discount coupon books (5 Adult tickets). Valid any day of the season.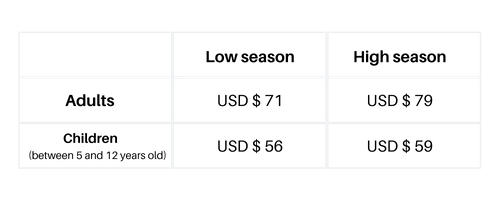 High Season: July 02 -20 July, holidays and weekends.
Low Season: From Monday to Friday except 02 July-20 July and holidays.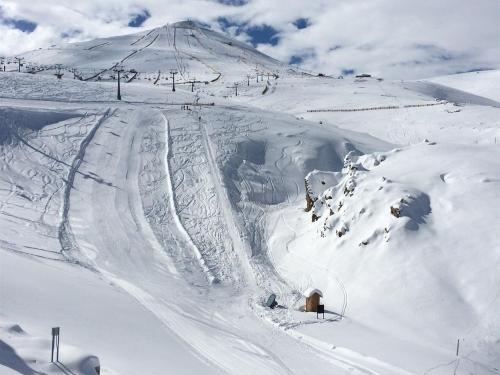 La Parva
50% discount on ski pass from monday to friday. Valid from monday to friday except holidays and high season.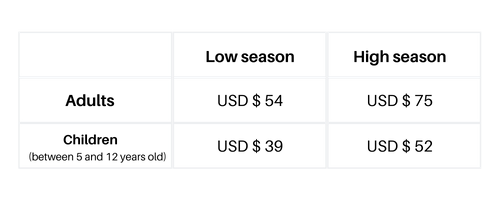 High Season: 09 July -15 August, holidays and weekends.
Low Season: From Monday to Friday except 09 July-15 August, weekends and holidays.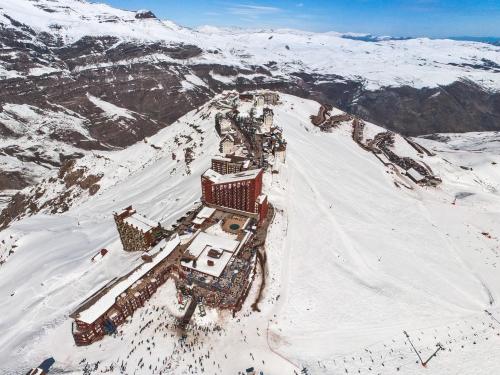 Valle Nevado
* Rates "flexible" ski pass, with 1 Flex charge, 2 Flex charge, 4x3 Flex charge and 7x5 Flex charge.
For use only during week days Monday to Friday, except weekends, holidays and high season.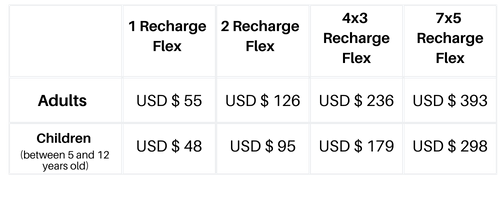 High Season: July 15 – 29. Weekends and holidays.
Low Season: Monday to Friday, except July 15 – 29 weekends, holidays.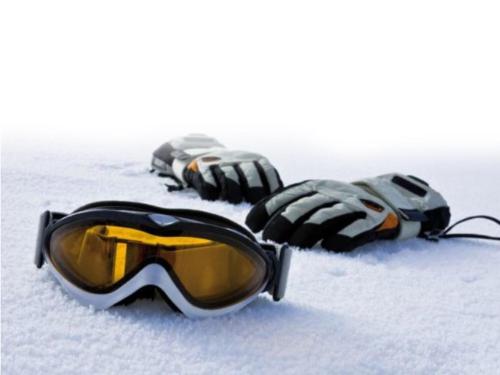 El Colorado Ski School
Improve your skills in a fun and safe ambiance.
El Colorado ski school is just a short walk from the hotel. At reception you can request information on ski lessons for all ski levels and ages. Private lessons give you even more than a personalized instruction; From the full freedom to explore and get to know the mountain as you wish, to receive a super teaching lesson from the best professional ski instructors, which will lead you to improve your skills faster and fall in love even more with the sport. We recommend coordinating a ski excursion for the day that will take you to explore more of the mountain and to know Valle Nevado in the company of instructors of the ski school, this snow tour is not to be missed.
Private lessons
1 hour USD 94; from 9:00 to10:00 – 16:00 a 17:00 1 person maximum 4 additionals
2 hours USD 160 from 10:00 to 16:00 1 person maximum 4 additionals
3 hours USD 211 from 10:00 to 16:00 1 person maximum 4 additionals
Full day instruction USD 526 from 9:00 to 17:00 1 person maximum 4 additionals (8 hours)
Mini School (children 4 to 8 years)
Offers programs of half and full day during mornings and afternoon.
Half day mornings; US 59 morning schedule: from 10:30 am to 13:00 pm.
Afternoon schedule: from 14:00 pm. to 16:30 pm.
Full day; US 90 from 10:30 am. to 16:30 pm. lunch included.